Encouraging Scriptures for Women (with free printable)
Do you need some encouragement today? 
I hear from more and more women on a regular basis who are experiencing hopelessness, anxiety, fear, shame or guilt. They feel worthless - like they don't deserve any better. Their lives seem to be overtaken by the heavy responsibilities of daily life which includes the lack of finances, balancing families with children, home and work life, feeling inadequate, and some even feel like they are ugly inside and out. They feel that they are without hope for a beautiful future. All they see is today and all its challenges.
Do you know what this all whittles down to?  The Lack of Identity. 
1.  There are those who have lost who they once knew they were. They've lost the spark of their youth, the desire to be successful and to be all that God has called them to be. They've lost hope and settle for what they can manage today.
2.  Then there are those who were never told. They were never told that they were loved. They were never told that they could be more, achieve more and live a life that is abundant with God's grace and never-failing love.  They've just always felt like the weight of the world is on their shoulders and they never experience the cloud with it's golden lining because their shoulders are drooped and their heads hang low. Because of this innate feelings of despair, they never look up to witness the gift that God gives them every single day. Forgetting that His Mercies are New Every Day!
FIND ENCOURAGEMENT IN GOD'S LOVE FOR YOU
God loves you so much, and you only need to pick up the bible to read just how much.
In John 10:10 - Jesus says that He came to give you life and life abundantly.  God's desire really is to see you flourish in all He has called you to be, but before you can achieve that, you have to know that God loves you with an everlasting love. You have to know that you are His daughter. His Chosen one.  He sent His Son, Jesus, to die for you and then raised Him up again so that through the blood of Jesus, you are set free from all the weight you are carrying. You were redeemed & set free from sin, shame, guilt, lack, despair and loneliness. You no longer need to carry it around with you. 
These scriptures are to encourage you that God is mindful of you. He knows you and has called you by name. The bible may have been written predominately by men - but God's heart still bears the heart of a women, close to His own, and that includes yours. You Are His!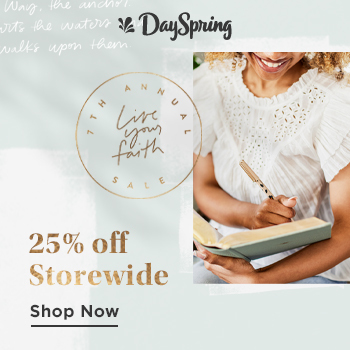 ENCOURAGING SCRIPTURES FOR WOMEN
Download Your Free Printable: Encouraging Scriptures for Women
Isaiah 43:1
But now, thus says the LORD, who created you, O Jacob, And He who formed you, O Israel: "Fear not, for I have redeemed you; I have called you by your name; You are Mine. (NKJV)
1 Peter 3:3-4
'Do not let your adornment be merely outward—arranging the hair, wearing gold, or putting on fine apparel— rather let it be the hidden person of the heart, with the incorruptible beauty of a gentle and quiet spirit, which is very precious in the sight of God.'
Proverbs 31:30
"Charm is deceitful, and beauty is vain, but a woman who fears the Lord is to be praised."
Psalm 46:5
'God is in the midst of her, she shall not be moved; God shall help her, just at the break of dawn.'
Psalm 139:14
'I will praise You, for I am fearfully and wonderfully made; Marvelous are Your works, And that my soul knows very well.'
Joshua 1:9
"Have I not commanded you? Be strong and of good courage; do not be afraid, nor be dismayed, for the Lord your God is with you wherever you go."
Luke 1:45
"Blessed is she who believed, for there will be a fulfilment of those things which were told her from the Lord."
Proverbs 11:16
'A gracious (kindhearted) woman retains honour, But ruthless men retain riches.'
Jeremiah 29:11-12
"For I know the thoughts that I think toward you, says the Lord, thoughts of peace and not of evil, to give you a future and a hope. Then you will call upon Me and go and pray to Me, and I will listen to you."
1 Corinthians 11:12
'For as woman came from man, even so man also comes through woman; but all things are from God.'
1 Peter 3:1-2
'Wives, likewise, be submissive to your own husbands, that even if some do not obey the word, they, without a word, may be won by the conduct of their wives, when they observe your chaste conduct accompanied by fear.'
With all of the above in mind, make a decision to shift your focus from your circumstances and back onto the loving Father who loves you more than you can ever imagine.
Hold on to the truth. 
Philippians: 4:8 says: Finally, brethren, whatever things are true, whatever things are noble, whatever things are just, whatever things are pure, whatever things are lovely, whatever things are of good report, if there is any virtue and if there is anything praiseworthy—meditate on these things.
Always Remember...You are Loved, Chosen & Redeemed to be a Mighty Woman of Valour.
Your Free Printable: Encouraging Scriptures for Women
Thank you for: Photo by Priscilla Du Preez on Unsplash