You are Uniquely Created for One Purpose
Happy International Women's Day
Every generation past has had women who stood up, recognised who God called them to be, fixed their eyes on the vision and went on to make a difference. Will you be one of them?

Psalm 139:13-16 says
'For You formed my inward parts; You covered me in my mother's womb.
I will praise You, for I am fearfully and wonderfully made;
Marvellous are Your works, And that my soul knows very well.
My frame was not hidden from You, When I was made in secret,
And skillfully wrought in the lowest parts of the earth.
Your eyes saw my substance, being yet unformed. And in Your book they all were written,
The days fashioned for me, When as yet there were none of them.'
(NKJV)
DO YOU EVER IMAGINE GOD IN HEAVEN? Why not take a short journey with me…
Imagine God taking a leisurely stroll along a gently flowing stream, in a beautiful garden filled with the fragrance of every beautiful flower the mind can conceive. On His mind are thoughts of you:  Mika, Annie, Ella, Sophia, Edna, Tracey, Leigh, Lecia, Ronel, Monique, Kerrin, Jessica, Marlize, Charlotte, Melissa, Laura, Agi, Faye, Jeanette, Wozani, Candice, Sharon, and Natalie. 
Yes..He is thinking about you too! (Insert your name here _________________).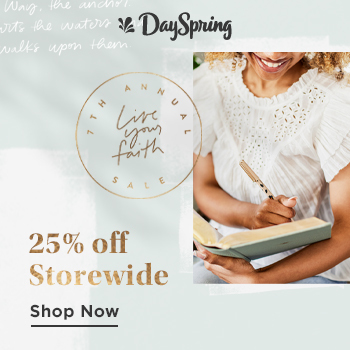 He thinks back to the moment He decided who you would be. He already knew that you would be created to be like Him. Your spirit would be like His Spirit (Gen 1:26) and it was in that moment, you were forever engraved on His heart. 
As He walks, He picks up a stone, rubs it between his fingers and starts to ponder the plans He has for you. Because of what Jesus did on the cross, those plans bring Him so much joy. A smile reaches His eyes because the plans He has for you are filled with hope, new life, grace, mercy and great victory. Because of what Jesus did on the cross for you and me - it is all possible. 
He thinks about the unique gifts He gave you. He knew you would need it because of the lives you would impact for His glory, even when you did them without realising the impact it would have. They are wonderful gifts and He hopes that you will unleash all that He has in store for you. He knows that you know it's inside you, but you've not fully tapped into all that is available to you. In that very moment, the Holy Spirit, being One with the Father, whispers in your heart to consider the gifts on the inside of you. 
He thinks of the lives you have already and still are impacting for His glory. Every gesture of love you have displayed - like when you:
prayed for someone who needed it

Sent an encouraging message or letter

Made a call to comfort or to give hope 

Prepared a meal, or provided clothing

Gave a gift to someone in need

Paid for a stranger's groceries

That time you held your little one when they were crying and told them that you loved them and that God loved them too.  

Shared a scripture 

Shared your testimony

Listened when a friend just needed to talk

Gave advice when a friend needed to hear

Humbled yourself and asked forgiveness when you were wrong

Showed someone love when they were feeling unloved

Showed mercy and grace when, at the time, you didn't think they deserved it

Forgave when it was really hard to do.
His affection for you grows as He ponders just how beautiful you are.
He thinks back to when He formed you in your mothers' womb. Connecting the cells of both your mother and father together, knitting your bones, organs, tissues and muscles together. You were truly fearfully and wonderfully made. 
What does fearfully and wonderfully mean? 
Fearfully (

Yare

) has nothing to do with being scared. In this instance it means "with reverence, honour, heartfelt interest and respect'. 

Wonderfully (

Pala

) in this instance means - unique, set apart, distinguished, be extraordinary
Yes, you were made with great reverence, with unique gifts that are set apart for His glory. 
He knitted you together, carefully considering how you would look, what you would sound like and how you would love those around you, like only you can. In You, He breathed His breath of Life and when He was done, He smiled and said - I am well pleased. 
It's time to take your place, mighty woman of valour. It's time to rise and shine because your day has dawned. It's time to take your place in the Kingdom. Do not delay because your time has come to make a difference in your sphere of influence. 
You were called for such a time as this. You have been born for this moment. Will you take up your place and follow Jesus? 
What have you been called to do? What gifts has God given you? What will you do with them? 
We are all called with a purpose to lead people to Jesus. We are all ministers of Christ, His death and resurrection. We are all called to share the gospel - in whatever form that takes. 
We can do this by: 
Being disciples of Jesus Christ

Pray

Forgive & encourage forgiveness

Raise our children in the fear (reverence) of God

Caring for & helping those in need (incl. orphans, widows, elderly, vulnerable, etc)

Share God's love with all those we meet

Hunger and thirst for righteousness

Be merciful

Have pure hearts

Be peacemakers

Speak the truth in love

Reflect the heart of Jesus always

See the good in others and draw it out of them

Stand strong in times of persecution
What can you do today to impact the lives of others? I'd love to hear from you, so please send me a quick message. I endeavour to respond to each email received. Info@mightywomanofvalour.com
On this International Woman's day - Let's remember those women who we have modelled our lives on. Those in the bible and those currently in our lives. Call or send a message to someone who has inspired you, loved you, cherished you or mentored you at some point in your life. Someone who believed in you and picked you up when you were at your lowest of lows.  You never know how you can change their life today. 
We are here to reunite those who are lost with our heavenly Father. To share Christ's death and resurrection - the good news that all who choose to believe is instantly made a new creation and will live with God in heaven for eternity.
Matthew 28:18-20
'And Jesus came and spoke to them, saying, "All authority has been given to Me in heaven and on earth. Go therefore and make disciples of all the nations, baptizing them in the name of the Father and of the Son and of the Holy Spirit, teaching them to observe all things that I have commanded you; and lo, I am with you always, even to the end of the age." Amen.' (NKJV)
It's time for change -  Be that woman who loves, shows mercy, forgives, encourages, supports and inspires those around her.
You are Loved, Chosen & Redeemed to be a Mighty Woman of Valour. 
Thanks for: Photo by Xavier Gonzalez on Unsplash